Under Armour shares are overpriced-Barron's
July 3 - Shares in sports apparel maker Under Armour Inc are overvalued compared with peers and could lose nearly 20 percent over the next year, Barron's said in its latest issue.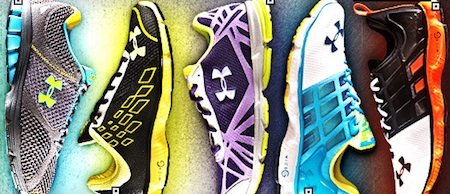 underarmour.com
Barron's said Under Armour's enterprise value -- its market value plus net debt -- is nearly 20 times its operating earnings. That ratio is nearly double rivals, it said.
The magazine cited analysts saying Under Armour's shares could fall into the mid-$60 range by next year. Its shares closed at $79.23 on Friday.

(Reporting by Ben Berkowitz, editing by Maureen Bavdek)
© Thomson Reuters 2023 All rights reserved.