Topshop opens flagship store next month in Japan
Arcadia Group announces the opening of Topshop/Topman's first flagship store in the heart of Tokyo's fashion mecca Shinjuku, on September 16th.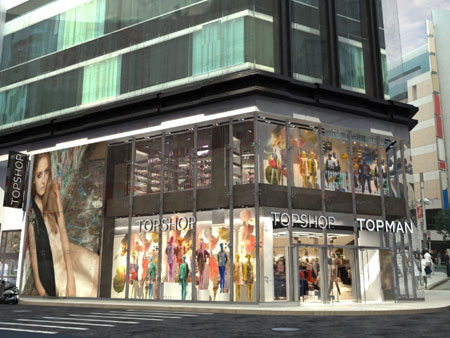 Topshop new flagship store, Tokyo
Famed for its latest trends and irreverent approach to fashion, the Topshop/Topman Shinjuku store will be the largest store in Japan, occupying 1000 square metres in a prime location in front of Shinjuku station. As the brand's second store in Tokyo, it will have a luxurious and premium interior similar to that of its New York and London flagships.
Throughout this three floored space, areas are designated to the brand's lines such as; Boutique, Unique,
Kate Moss
Topshop, and the Topshop Make Up range.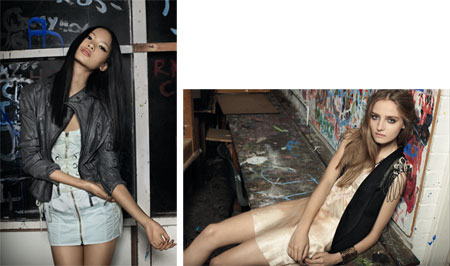 Topshop S/S 2010
The vast Topshop shoe lounge on the second floor is every woman's dream. It is lavishly decorated with chandeliers and bronze mirrors and is loaded with various fancy footwear and exclusive styles designed by cutting edge British designers.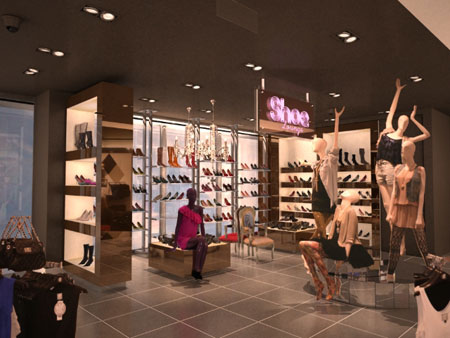 Shinjuku's Topshop shoe lounge
There will be two VIP suites situated on the second floor which are home to Topshop's Personal Shopping service, exclusive to this store in Japan.
Topman
is located in the basement in a spacious and chic space, offering lines including; Lens, Ltd and AAA. The store will also be the first to stock the brand new limited edition 'Japan Collaboration' project in collaboration with Japanese designers Heath, Ambush and Rock Star. Its 20 item pieces will be available in all of the Topman stores in Japan and selected Topman stores internationally.
The store will be equipped with a DJ booth where DJs and music-related events will take place.
By Rosie Hart
Copyright © 2021 FashionNetwork.com All rights reserved.