Theory to open on rue Saint-Honoré in Paris
Rumor had it that the contemporary clothing brand would open in another location in the same street. But finally Theory chose 215 rue Saint-Honoré for an opening this coming September. The house's creative director Olivier Theyskens will design the boutique, which will offer only the women's collections from the brand's main line and especially Theyskens' Theory, the more designer, luxury range.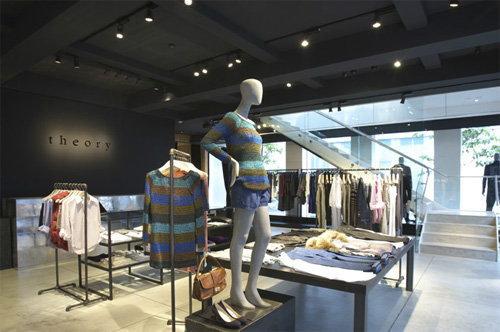 Since 2010, Theory has only been distributed in department stores on the boulevard Haussmann
More than just the first flagship in Paris, this is the first Parisian Theory boutique to see the light of day since the 2010 closure of a store in Rue Bonaparte in the sixth arrondissement. The new retail space at the corner of rue du 29 juillet near the Tuileries is still being developed and is unlikely to be on the usual large scale of Theory's other stores in New York, Los Angeles or Tokyo. Those shops are at least over 1,000 square meters, comprising men's and women's collections.
While Theory is essentially American and still based in Manhattan under the direction of
Andrew Rosen
, the brand belongs to the Japanese
Fast Retailing
group, which bought Theory's parent company, Link Theory, in 2003.
Copyright © 2023 FashionNetwork.com All rights reserved.