Ross Stores fourth quarter earnings in line; shares down
By Nivedita Bhattacharjee
BANGALORE, March 18 (Reuters) - Ross Stores Inc (ROST.O) posted a 47 percent jump in quarterly profit, but failed to cheer the market as the off-price retailer just managed to meet estimates despite solid sales trends during the quarter.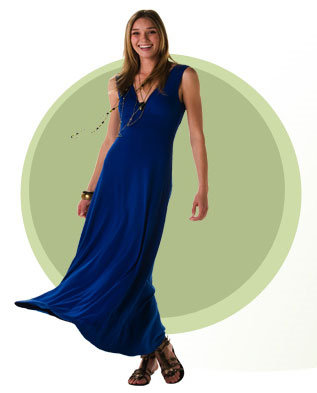 Ross Stores Inc. Spring-Summer 2009
The company met the higher end of its prior forecast of $1.14 to $1.16 a share, as shoppers snapped up its affordable merchandise.
On a conference call with analysts, chief Financial Officer John Call said, though the year has started off well for the company, comparisons were getting tougher.
The shift in Easter this year would move all of the company's pre-Easter business into March, CFO Call said, adding "holiday shifts like this are always very difficult to predict."
"With shares up 25 percent year-to-date, we see in line results causing a near-term fade for the stock," Jefferies analyst Randal Konik said.
The company also forecast full year earnings between $3.80 and $3.95 a share, while analysts were looking at earnings of $3.89 a share.
Like larger rival TJX Cos Inc (TJX.N), Ross buys apparel, accessories and home goods at cheap rates from manufacturers. The company then sells it to customers at discounted prices.
Chief Executive Michael Balmuth said demand across regions remained strong, boosting sales and merchandise gross margins.
"Looking out over the rest of the year, we are concerned that Ross margins have peaked, comparables become difficult, competition is increasing as full-price channels of distribution recover, and quality of merchandise is waning," Konik added.
Balmuth said the company is planning reductions of in-store inventories with average levels targeted down in the mid to high single digit percentage range.
For the fourth quarter, the company posted a profit of $142.9 million, or $1.16 a share, compared with $97.4 million, or 76 cents a share the same quarter a year ago.
Revenue rose 14 percent to $1.98 billion, with a 10 percent rise in comparable sales.
Analysts, on average, were expecting it to earn $1.16 a share, on revenue of $1.97 billion. Shares of the company, which have risen 67 percent since they hit a low of $32.27 last March, slipped about 4 percent to $52.05 Thursday 18 March on Nasdaq. (Reporting by Nivedita Bhattacharjee in Bangalore; Editing by Bijoy Koyitty)
© Thomson Reuters 2022 All rights reserved.