Nike says to build logistics centre in China
BEIJING, Feb 18 (Reuters) - Nike Inc (NKE.N) will build a logistics centre in eastern China, the facility will become Nike's largest such centre in Asia when it is completed at the end of 2010, the company said in a statement seen on Wednesday.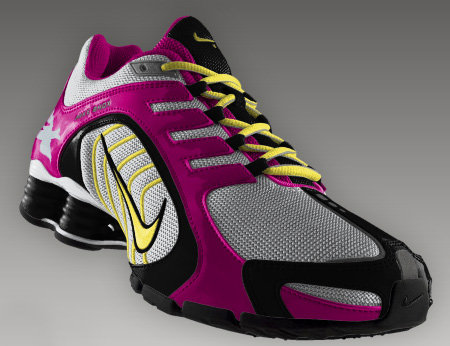 Nike ID - Shox Navina
Construction on the centre will begin in the first quarter of 2009 and will help direct the flow of Nike shoes and apparel in China, Nike's second-largest market after the United States and one of its fastest growing.
Nike, the world's largest athletic shoe and clothing maker, did not put a value on the centre, its third in Asia, but China Business News said the investment would be $99 million.
Investment in the centre could be expanded to include other brands in the Nike stable, it said, without elaborating.
The expansion comes as Nike has recently announced a new focus on cost-cutting to cope with the global recession, announcing up to 1,400 layoffs, or 4 percent of its workforce.
($=6.84 yuan) (Reporting by Kirby Chien; Editing by Ken Wills)
© Thomson Reuters 2022 All rights reserved.