Natura sees double-digit industry growth
By Reese Ewing
SAO PAULO (Reuters) - Natura, Brazil's premier cosmetics and toiletries company, said it expects double-digit annual growth in industry sales for the next decade and beyond due to the local emerging consumer market.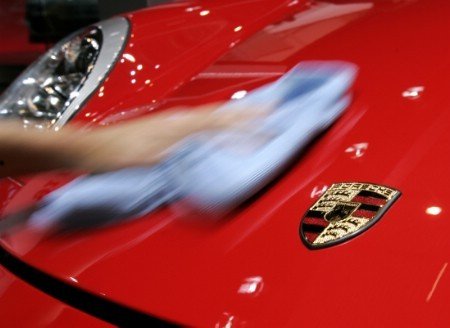 Speaking at the Reuters Latin American Investment Summit in Sao Paulo, Natura President Alessandro Carlucci said late Thursday that the growing number of women in Brazil who are economically active and the young population would keep the market in which Natura operates growing at more than 10 percent a year.
Brazil's recent economic growth has been lackluster compared with its emerging market peers. However, there are signs that Latin America's largest economy could begin growing at rates of over 4 percent a year, which Carlucci said would be "extremely positive" for Natura's sales.
"Brazil has one of the greatest penetrations of soaps in the world. Brazil bathes a lot, poor, rich, from the northeast to the south," Carlucci said.
He said improved economic growth would lead to increased sales as more of Brazil's poor climb the economic ladder and boost their disposable income.
The company's net earnings fell 15 percent in the fourth quarter, unsettling analysts who fear that increased marketing in Brazil by Avon Products Inc. , the giant direct seller of cosmetics, could eat into Natura's direct-sales market share.
Carlucci said the poorer fourth-quarter performance was due to promotional sales eating into sales of regular products, but he saw improving returns from this marketing investment over time.
"Nothing that our competitors have done contributed our poor performance in the fourth quarter," Carlucci said.
Natural made an initial public offering on the local Bovespa stock exchange in June, 2004.
INTERNATIONAL MARKET
Carlucci said the international market now accounts for about 4 percent of sales but added the company plans to expand sales abroad to 20 percent of total revenues in the next 10 years.
The bulk of Natura foreign sales are in Latin America, where growth rates have been higher than in Brazil -- up as much as 50 percent -- but in absolute revenues have still been small.
Natura sells its products in Mexico, Chile, Argentina, Venezuela and Peru, the last of which has just begun to break even. It will begin selling in Colombia soon, and in 2008 plans to launch in the United States and Russia. It also is selling in France.
"Today there is this insanity to drink water from another continent. Stop and think a second. No place can support the environmental and social impact of this," Carlucci said, holding up a bottle of Brazilian mineral water.
"Most cosmetics, depending on the product, are 90 percent water. So, at some point when we reach scale, it won't make sense to ship shampoo from Brazil," he said about building production capacity in another country.
(Additional reporting by Cesar Bianconi, Daniela Machado, Guido Nejamkis)
© Thomson Reuters 2022 All rights reserved.