John Galliano fired from own label
And the drama continues for John Galliano. The British designer, who was recently laid-off from his job at Dior, has just been sacked from his own label as well, which was founded in 1994 and is 91% owned by Christian Dior. The company itself, Galliano SA, was simultaneously created when the designer joined Givenchy, which also belongs to the LVMH group.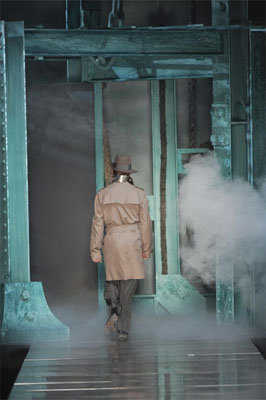 Jonh Galliano (photo by Pixelformula)
The eviction is not the least surprising. After the scandal that arose from alleged anti-Semitic comments that the designer made when drunk at a Parisian café, Sydney Toledano, president of Christian Dior and Galliano SA, declared that he did not wish to work with the British designer ever again. The affair even disturbed the fashion week that was taking place in Paris at the time, where Dior decided to go on with its own catwalk show but reduced that of Galliano's to a short display of a few outfits inside a Parisian salon. But John Galliano's eponymous brand was already going through difficult financial times. In 2009, it turned over just a little over 14 million euros, with a 5.3 million net loss.
Copyright © 2023 FashionNetwork.com All rights reserved.