Issa London gets a new CEO
Issa London, the British label brought to the world's attention when the Duchess of Cambridge stepped out in one of its designs in public in 2010, is on the up. The brand, which was created in 2003 and bought in 2011 by Camilla Al-Fayed, daughter of Egyptian businessman Mohamed Al-Fayed (former owner of Harrods), has made a change at the top by picking the former Managing Director of Bulgari UK & Ireland to steer the next stage of its development. As of 1st August, Angelina Ypma will take over from Anil Tanna, the company's former boss who informed the board a few months ago that he would be taking his retirement.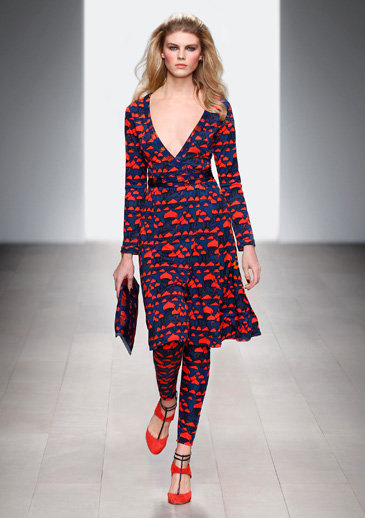 Issa is distributed throughout the UK, Germany, Australia and the Middle-East / Photo: Issa London
The new CEO Angelina Ypma is delighted to be arriving at "such an exciting time for Issa": "During my career to date, I have focused on translating the potential of brands into larger businesses via various distribution channels, most notably across the Far East for Bulgari,
Chanel
,
Cartier
and Lanvin", she said. "I relish the challenge of fully realising the potential of Issa into an international brand to match and surpass those that I have worked on in the past by working alongside Camilla Al-Fayed and Issa's founder, Danielle Helayel." Brazilian-born Helayel set up Issa in London almost ten years ago. She is also the label's creative director, with a penchant for vividly-patterned and shimmering dresses. After the buzz that was created around the label when Kate Middleton wore a certain blue dress at the announcement of her engagement to William, Egyptian-born socialite Camilla Al-Fayed acquired 51% of the company, becoming the label's owner and main decision-maker in it future development. The hiring of a CEO mark the first significant move since Issa gained its new stake-holder.
Copyright © 2023 FashionNetwork.com All rights reserved.