Inditex repatriates its e-commerce services
The Spanish fashion corporation Inditex made its initial foray into e-commerce in 2007 with Zara Home. The fashion group states that, at the time, it had chosen Ireland for the "knowledge, experience and technological resources to accommodate electronic commerce" that were available on its territory.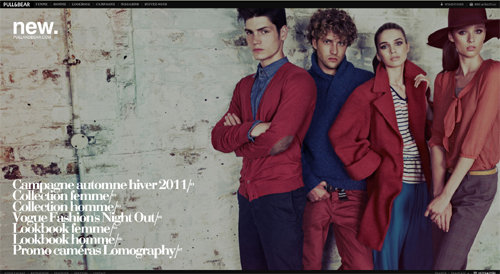 Image of the Pull & Bear web site.
The Spanish daily, for its part, stresses that the corporate tax for the electronic commerce sector is capped at 12.5% in Ireland as opposed to 30% in Spain and that the Irish company that carries out e-commerce activity for Inditex is responsible for the invoicing. Inventory management and order preparation, however, have always been managed from Spain.
The issue of differences in taxation will not remain a concern much longer for the Spanish group, which has launched on September 6th the e-commerce sites of its brands Üterque, Pull & Bear,
Bershka
,
Massimo Dutti
,
Stradivarius
and
Oysho
in about fifteen countries. "Having completed the launch phase and acquired the necessary know-how, the company has decided to manage its internet-based business from Spain beginning in 2012."
The group, whose e-store Zara has been in existence since 2010, has subsequenty created on July 29th of this year the Company Inditex ECommerce SA in order to manage all of its e-commerce activities from Spain. Inditex closed fiscal year 2010 with a total of 12.5 billion in sales.
Copyright © 2023 FashionNetwork.com All rights reserved.