Inditex opens distribution centre for shoes
It is in south east Spain that Inditex decided to build its latest distribution centre, solely dedicated to footwear. Via its subsidiary Tempe, which designs, manufactures and distributes footwear and accessories to all of its fashion retailers, the Galician group has just invested over 100 million euros in the new distribution site. Covering a floor area of 105,000 square metres, the centre can be found in the city of Elche, close to Aicante.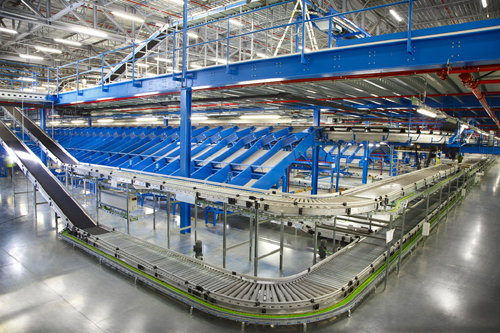 Inditex's new distribution centre in south east Spain
According to the Spanish giant, the centre's technological capabilities and its 78 loading bays will allow it to reach an annual distribution capacity of more than 100 million pairs of shoes. With a warehouse that can store up to nine million pairs of shoes, the new site will be able to supply 5,000 stores across 78 countries.
Inditex explains that the complex's system will ensures that products arrive in European stores within an average of 24 hours, and within 72 hours for the more distant continents. In 2010, Tempe sent more than 40 million pairs of shoes to stores worldwide. The Spanish fast-fashion retailer has also revealed its plans of a possible launch of a flagship brand dedicated to footwear, although no dates of such launch have been disclosed.
Copyright © 2023 FashionNetwork.com All rights reserved.