Hugo Boss eyes China joint venture with Rainbow Group
By Eva Kuehnen

FRANKFURT, May 12 (Reuters) - German premium fashion house Hugo Boss (BOSG_p.DE) is in talks with Chinese fashion retailer Rainbow Group to start a joint venture to drive growth in China, one of its key markets in Asia, sources told Reuters.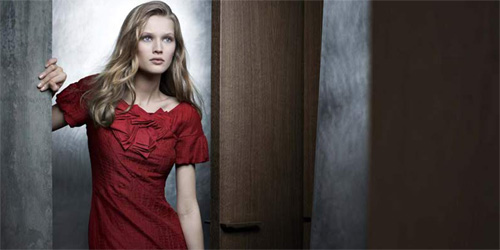 Hugo Boss
"Boss is already working with Rainbow as a franchise partner in China and they now want to turn this relationship into a joint venture to be able to cope with rising growth rates in future," said one of the sources, who is close to Hugo Boss.
Another source also said that Hugo Boss was in talks with Rainbow Group.
Hugo Boss has identified China as one of its key growth markets and is heavily investing in the region to be less dependent on the European market.
Hugo Boss said that a decision has not yet been taken and declined further comment.
In a response sent by email to a query, Rainbow Group said because the matter "is sort of confidential business information and we are only one of the franchisee of Hugo Boss, we do not think it is appropriate for us to disclose such information or share our comment".
Hugo Boss makes about 10 percent of its total revenue in the Asia-Pacific region and aims to more than double this share to 21 percent by 2015. Boss plans to open on average 20 stores per year in China and has said a joint venture was an option.
As business is set to take off in China, it is crucial for Hugo Boss to set up a solid distribution network with existing and new business partners to cope with rising volumes.
"It is crucial for Boss to hold more than 50 percent in this deal," the first source added.
Rainbow Group is one of Hugo Boss's key franchise partners in China. It started in 1980 with its first multi-brand boutique in Macao and now operates 31 shops in Macao and 57 in major Chinese cities such as Shenzhen, Guongzhou and Beijing.
Rainbow Group, owned by Terry Sio Un I, also operates other brand stores such as
Escada
,
Ermenegildo Zegna
and Emporio Armani. (Reporting by Eva Kuehnen; Editing by Michael Shields)
© Thomson Reuters 2022 All rights reserved.