Hollister launches an offensive on Europe
The Abercrombie & Fitch company has launched an impressive attack. While streamlining its coverage of the U.S. market, where it has closed 64 stores in fiscal 2010 (continuing with the same momentum in 2011) it is expanding its network on the European continent.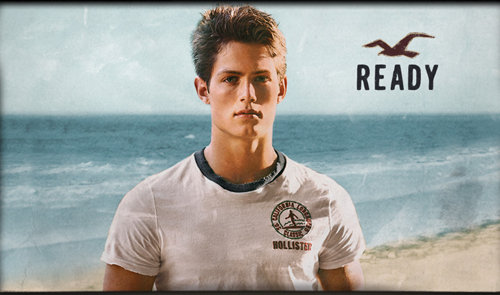 Hollister is expected to open in the Paris region as well as Strasbourg and Rouen this year - Artwork Hollister
With its eponymous label, the American company Abercrombie & Fitch has set up a flagship store on the Champs-Elysees. It has already placed its first pawns in Milan and Copenhagen in the autumn of 2009 and is preparing to open other stores in Brussels, Madrid, Dusseldorf and Dublin.
But it is with
Hollister
that the company intends to conquer Western Europe. The house brand, which targets adolescents with a California style and more attractive prices than A & F, embarked on this path in 2009. The group announced plans to open forty shops internationally throughout the coming year. From only 18 stores internationally in late 2010, it now has about twenty stores in the UK, nearly a dozen in Germany, as well as locations in Madrid, Barcelona, Valencia, Rome and Milan. Hollister focuses on shopping center development over an area of at least 500 square meters (5,381 sq ft). While continuing to expand in these countries, the brand is entering new markets with Belgium, Scandinavia and, as mentioned, France.
Thus at least four locations are expected to open by the end of 2011. The Carré Sénart shopping center should begin the establishment of Hollister in France. The company opened its space there at the end of the month. The Vélizy 2 location will open the following week. The brand will also set up shop at the Docks 76 shopping center in Rouen, on the first floor and occupying nearly 600 square meters, towards the end of November and in Strasbourg in the Rivétoile shopping complex in early December. Each time, the company will be taking over a space formerly occupied by several stores. The group Abercrombie & Fitch has thus entrusted the European real estate giant
Unibail-Rodamco
with its first openings. A location is also expected, according to reports, in the future Confluence center that is to be inaugurated in 2012.
So as not to hamper its own ambitions, however, Hollister is not working exclusively with Unibail-Rodamco properties. The
Apsys
risk management company revealed that a 1,200 square meter (12,916 sq ft) project is in the works for the Beaugrenelle shopping center which is being built and is slated to open its doors in 2013 in Paris' 15th arrondissement.
This development strategy comes at a delicate time for Abercrombie & Fitch, for whom the year 2009 had been a difficult one. With nearly 2.6 billion euros (3.5 billion dollars) in net sales in 2010, the group has almost attained its level of net sales in fiscal year 2008. It has, however, seen its operating profit fall by 53% between these periods. It remains to be seen whether European consumers will be willing to pay the price. Across the Channel the brands are harshly criticized for charging much higher prices than in the United States.
Copyright © 2023 FashionNetwork.com All rights reserved.