Heidi Klum gives birth to baby girl
LOS ANGELES (Reuters) - "Project Runway" star Heidi Klum has given birth to her fourth child, a baby girl, her representatives said on Tuesday.
The baby was born on October 9 and Klum and her British singer husband Seal named the baby Lou Sulola Samuel.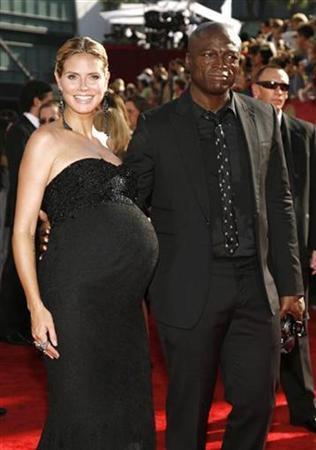 "Lou Sulola Samuel was born and from the moment she looked into both of our eyes it was endless love at first sight," Seal said in a statement.
"She is beautiful beyond words and we are happy that she chose us to watch her grow over the coming years," he said.
Klum is a model and the host of TV fashion design contest "Project Runway," and she married Seal in 2005. The couple's other children are named Johan, Henry and Leni.
Grammy winner Seal had hits with the songs "Kiss From A Rose" and "Love's Divine."
(Reporting by Alex Dobuzinskis: Editing by Jill Serjeant)
© Thomson Reuters 2021 All rights reserved.