H&M sees German 2008 sales rising despite crisis
DUESSELDORF, Oct 21 (Reuters) - Swedish fashion giant Hennes & Mauritz still expects sales in Germany to grow this year despite weakening consumer sentiment in Europe's largest economy, the company's German head said on Tuesday, October 21st.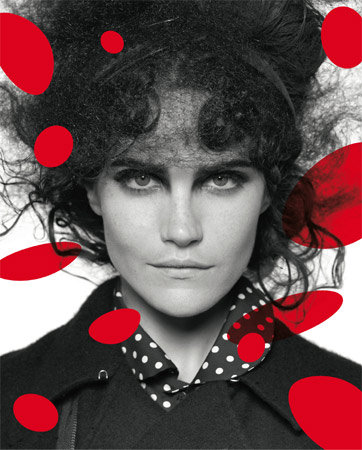 Comme des Garçons collection for H&M - Photo : Peter Lindbergh
H&M
expects German same-store sales to grow at a single-digit percentage rate, Thorsten Mindermann said.
In 2007, H&M reported sales of 2.35 billion euros ($3.11 billion) in Germany, up 7 percent year-on-year.
German clothing retailers are struggling as consumers hold back on spending in light of the current financial crisis.
Germany's biggest retailer, Metro , said in July it would speed up the disposal of its Alder fashion stores and Karstadt-Quelle's former fashion retail subsidiaries Wehmeyer and SinnLeffers filed for insolvency earlier this year.
While H&M and Spain-based rival Inditex have weathered the crisis better than some due to their price-conscious fashion focus, they are also feeling the squeeze. In September, H&M reported a 2 percent year-on-year fall in group sales at established stores.
H&M has opened 20 new stores in Germany so far this year and aims for another 10 by year-end. "There is still a lot of potential for expansion," Mindermann said. (Reporting by Anneli Palmen, writing Eva Kuehnen; Editing by Paul Bolding)
© Thomson Reuters 2023 All rights reserved.