H&M Nov sales fall more than expected
STOCKHOLM, Dec 15 (Reuters) - Fashion retailer Hennes & Mauritz on Monday posted a larger-than-expected 4 percent year-on-year fall in sales at established stores in November.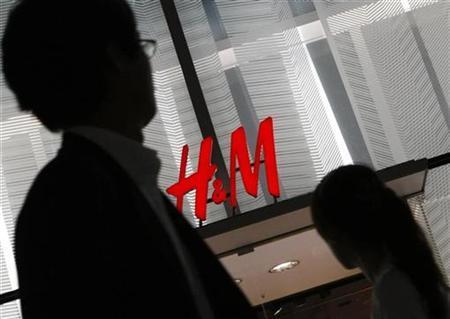 This was well below the average 2.1 percent decline forecast in a Reuters poll, in which predictions ranged from a fall of 5 percent to flat sales.
While H&M and Spain-based rival Inditex have weathered a recent deterioration in consumer spending better than some rivals thanks to their focus on price-conscious fashion, they are also feeling the squeeze.
Total sales for the month were up 7 percent from a year earlier, below a forecast increase of 9.2 percent.
"It's a disappointment. They did pretty well in October, and I had hoped for a bit better. Certainly, they are not immune to market developments at the moment, but still doing better than the competition, I would say," said Christian Nagstrup, analyst at Jyske Bank.
"Consumers are hesitant out there, even in H&M stores... But still, they are doing better than the competition ... (The numbers) do indicate they are still taking market share."
Nils Vinge, head of investor relations at H&M, said both figures included a negative impact of around 1 percent from calendar variations.
At 0802 GMT, H&M shares were down 1.47 percent, underperforming a 1 percent rise in the FTSE Eurofirst index.
(Reporting by Anna Ringstrom and Veronica Ek; editing by John Stonestreet)
© Thomson Reuters 2023 All rights reserved.