Gap expands to Australia in franchise deal
By Alexandria Sage
SAN FRANCISCO, March 24 (Reuters) - Gap Inc (GPS.N) plans to open its first namesake store in Australia in August, building on the apparel retailer's international growth through franchise partners.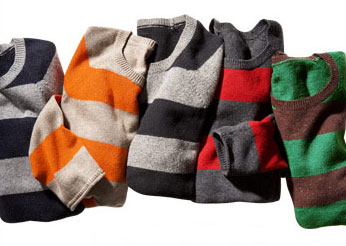 Gap
The company aims to open between 10 to 15 Gap stores within three to four years, with its first in Melbourne. The addition of the Australia market will give Gap franchise deals in a total of 24 different countries.
Currently, there are 136 franchise stores open across the globe, including 28 Banana Republic stores.
Gap's franchise partner in Australia is Brand Republic Pty Ltd, a subsidiary of Busby Holdings Australia Pty Ltd.
Opening in Australia, where some of Gap's competitors such as H&M (HMb.ST) and Zara Inditex (ITX.MC) do not yet operate, is a move that's "ahead of the curve," Stefan Laban, Gap's vice president of strategic alliances, told Reuters.
"They really appreciate casual American style. There is a really nice hole in the market," he said.
The company announced last month that it would seek out new expansion opportunities abroad. Gap, which will open its first store in China next year, operates over 3,000 of its own stores in the United States, Canada, the United Kingdom, Ireland, Japan and France.
But its many franchise agreements cover markets such as Asia, the Middle East, Latin America and other parts of Europe. Gap is also opening in Italy this year.
"The franchise market allows you to operate brand control but you have the local expertise," said Laban, calling it a "pretty efficient cost model" that requires less capital since Gap avoids real estate costs that are paid by the franchise partner.
In recent comments at the Bank of America Merrill Lynch Consumer Conference, Gap Chief Executive Glenn Murphy said the company still had only penetrated 31 percent in the countries where it operated franchise deals.
He said there was "still a lot of work to do" before Gap began exploring countries such as India, or those in South America.
Laban said the company was still exploring whether to open franchise stores for its lower-cost and more casual Old Navy chain.
Gap has managed to turn around sales at its Gap stores in the United States after a multi-year slump, through better fashion and more targeted marketing. Still, the company has lost sales to a host of rivals in the highly competitive U.S. apparel market.
(Reporting by Alexandria Sage; Editing by Bernard Orr)
© Thomson Reuters 2023 All rights reserved.