Ferragamo heads for steady debut in nervy markets
June 29 - Shares of Italian luxury shoemaker Salvatore Ferragamo are likely to make a steady trading debut in Milan on Wednesday, an encouraging sign for other companies planning to list in a difficult market.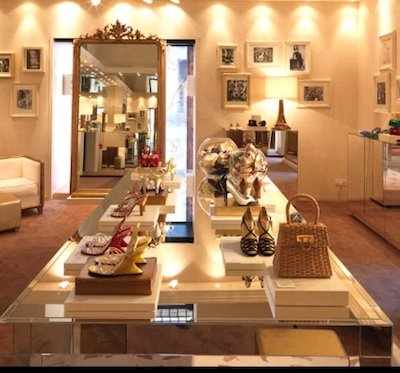 Ferragamo's creations are available in a small number of selected boutiques
"I would expect Ferragamo to inch a little higher, given the latest markets' trend and what
Prada
made, but I wouldn't expect an impressiveperformance," a senior fund manager said, asking not to be named.
Larger rival Prada made a solid debut in Hong Kong on Friday, with shares rising by as much as 1.3 percent.
More than 20 IPOs have been pulled in Europe so far this year, with lackluster post-launch trading performance for those who have managed to list.
Ferragamo's debut may also benefit from hopes that indebted Greece will approve austerity measures needed to secure more aid from international lenders and avoid a default, which helped European shares close higher on Tuesday.
However, some brokers said investors' worries over the debt crisis could sap demand for new stocks, with crucial votes on the austerity measures in the Greek parliament due in the next two days.
"With current markets, it's not the right moment to buy shares," a Milan-based trader said.
Lorenzo Crispoltoni, senior fund manager at Banca Fideuram, said: "Much will depend on (the composition of) the book, if (Ferragamo) lined up investors with a long-term vision or focused on fast trading."
Following Prada, the Florence-based maker of shoes worn by Hollywood stars such as Audrey Hepburn has defied a tough European market for new listings, betting on growth prospects in booming Asian markets.
Ferragamo has raised 344 million euros ($487.1 million) after setting a mid-range flotation price of 9 euros a share, that values the group at 1.5 billion euros. By comparison, Prada has raised $2.14 billion in its IPO.
Ferragamo's offering received 3.6 times the amount of stock made available. But some fund managers have expressed concerns the valuation was a bit expensive for a group with lower profitability compared with the average of its European peers.
"In my opinion it's a bit far from the fair price in terms of valuations," Davide Fossati, fund manager at Italy's Anima SGR, told Reuters at a roadshow in Milan last week.

(Additional reporting by Maria Pia Quaglia; Editing by Erica Billingham)
© Thomson Reuters 2023 All rights reserved.