Fast Retailing eyes M&A, new markets for sales boost
By Taiga Uranaka
TOKYO (Reuters) - Japan's Fast Retailing, operator of the Uniqlo casual clothing chain, said it wanted to boost annual sales more than seven-fold to $54 billion by 2020 as it seeks acquisitions and expands in overseas markets.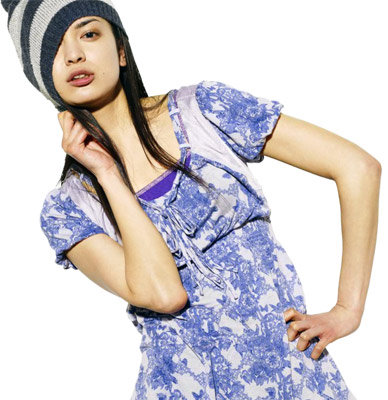 Uniqlo spring-summer 2009
The company, which runs about 780 Uniqlo stores in Japan and 80 overseas, said it planned to enter Russia next year and would expand rapidly in China, looking to beef up its global network to 4,000 stores by 2020.
The expansion could mean tougher competition for Gap Inc of the United States, Spain's Inditex and Sweden's Hennes & Mauritz.
Shares of Fast Retailing were down 2.8 percent as of 0522 GMT, paring earlier losses of more than 4 percent. The benchmark Nikkei average was down 2.6 percent.
Fast Retailing, which also operates shoe stores and other chains, said it was aiming to lift sales to 5 trillion yen ($54 billion) by the financial year to August 2020, up from a forecasted 682 billion yen for the year ended last month.
It said it could secure more than 400 billion yen for acquisitions to help it reach that goal.
"It would be good if we could achieve 5 trillion yen organically but for growth in the U.S. and Europe acquisitions will be indispensable," Fast Retailing CEO Tadashi Yanai told a news conference.
Of the 5 trillion yen sales target it has set itself for 2020, the company said it would target 3 trillion yen in sales from its Uniqlo overseas business. That business has been forecast to post 37 billion yen in sales for the year just ended.
The firm said its Uniqlo domestic business would aim for 1 trillion yen in sales in 2020, up from 538 billion yen expected for the year just ended.
Investors have generally praised Uniqlo's strong performance, especially its ability to grow during the economic downturn. The firm has successfully rolled out a series of hit products, such as clothing made of heat-trapping fabrics and camisoles with built-in bras.
But they say the company needs to present a solid overseas business plan to convince investors of its growth potential, given that the Japanese retail market has matured.
(Editing by Edwina Gibbs)
© Thomson Reuters 2023 All rights reserved.