Chanel logo liquified: French street artist Zevs in court in Hong Kong
The "logo liquidator" has been clamped down on before, but this time it could cost him dearly. The French street artist Zevs has created an ephemeral artistic representation of a logo, that of Chanel, on the Giorgio Armani building in Hong Kong.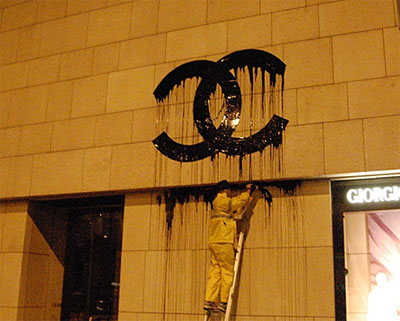 Zevs in Hong Kong, July 2009
Except this time it wasn't so fleeting an image. According to the prosecutor in this affair, the logo was not able to be cleaned by the professionals hired by Armani. To replace the façade HK$6.7 million has been claimed by the company, accusing the artist of vandalism. Very "surprised", the latter claimed to having used washable ink as for each of his urban performances around the world.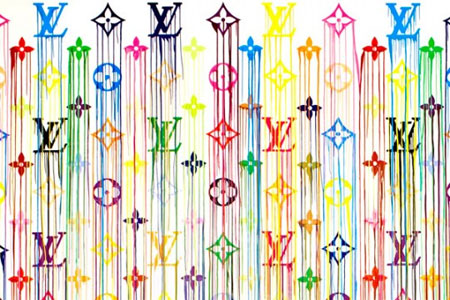 Work presented during the Liquidated Logos exhibition at the Art Statements Gallery in Hong Kong
No further information is available at this time, but this misadventure has succeeded in focusing attention on the artist at the same time as he is presenting a solo exhibition for the first time, from the 16th of July to the 30th of September at the Art Statements Gallery in Hong Kong. The exhibition is called 'Liquidated Logos' and consists of famous signature images of large groups such as Chanel or Louis
Vuitton
that have been liquefied.
By Jonathan Fulwell (Source: Julie Mangaud)
Copyright © 2022 FashionNetwork.com All rights reserved.