Cavalli says no sale contact with Tashir
MILAN - Italian fashion house Roberto Cavalli dismissed a report it was in talks with Russian group Tashir, saying no steps had been taken towards a possible sale.
"The Cavalli Group categorically denies ... having, or having had, any contacts with Tashir, which it does not know, or having started any pre-sale procedure with anyone," the designer famous for its animal prints said in a statement on Tuesday.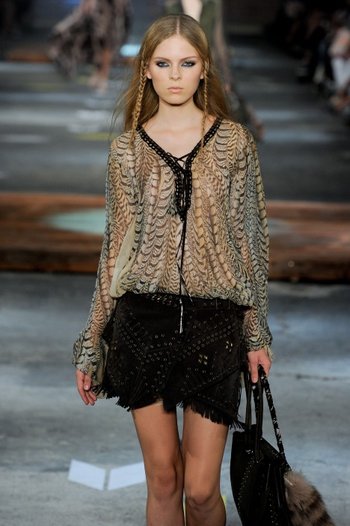 Just Cavalli - SS 12 / Photo : Pixel Formula
Italian financial daily Il Sole 24 Ore reported on Tuesday that the Florentine group was looking at offers from foreign investors, citing in particular Russian property developer Tashir Group.
Founder Roberto Cavalli came close to selling a minority stake in his group to Italian private equity fund Clessidra in 2009 but the deal fell apart. Like other Italian luxury groups, the fashion house had been looking at fresh investments to fund expansion.
Domestic peers Prada and Salvatore Ferragamo listed respectively on the Hong Kong and Italian stock markets last year, as they bet on fast-growing emerging markets to boost sales.
The newspaper said the main hurdle towards a possible sale would be the group's valuation, with the designer wanting a high price for any stake he might sell. (Reporting by Valentina Za; Editing by Helen Massy-Beresford)
© Thomson Reuters 2023 All rights reserved.