Avon suspends China staff on bribery investigations
HONG KONG (Reuters) - Avon Products Inc, the world's largest direct seller of cosmetics, said on Tuesday 13 April that it had suspended four employees pending internal investigations, confirming a media report that top employees of its Chinese operation were being investigated for bribery.
The company, famous for its door-to-door sales model, asked three executives in its China unit, and another in New York, to take an administrative leave of absence pending the outcome of a bribery investigation that began with the company's China operation and now involves a dozen or more countries, according to the Wall Street Journal, citing a source familiar with the probe.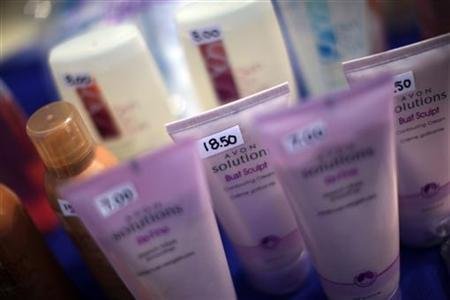 An Avon spokeswoman in China confirmed the suspensions, but declined to give further details.
The company's investigation focuses on compliance with the U.S. Foreign Corrupt Practices Act (FCPA), a law that outlaws bribery of foreign officials, according to the Journal article.
China poses a major challenge for U.S. companies trying to comply with the law. The U.S. Justice Department, which enforces the FCPA, interprets the FCPA as extending to any employee working for a state-owned business. In China, where broad swathes of the economy remain in state hands, that can include even a low-level purchasing manager at a medical clinic.
"Many of the players in the market are state-owned," said Lesli Ligorner, a partner with law firm Paul Hastings in Shanghai. "But in China it's not always so easy to figure out whether an entity is government-controlled because there are transparency issues."
Several Western companies, including Daimler, Avery Dennison Corporation, and telecommunications company UTStarcom, have become ensnared in China-related FCPA probes over the past year.
China is a priority for Avon, which sees the country as a top growth market. In March, the company announced plans to open its largest research and development center outside the United States in Shanghai.
While the incident is unlikely to damage Avon's prospects in China, the suspension of key executives in China could complicate the company's efforts to compete in the country's hotly contested retail sector, said analysts.
"From the retail stand point, it's going to hurt Avon because right now they need to be able to get their counter space into third- and fourth-tiers cities," said Shaun Rein, managing director of China Market Research Group based in Shanghai.
(US$1=HK$7.76)
© Thomson Reuters 2022 All rights reserved.