Avon profit misses estimates, China weighs
NEW YORK, Oct 28 (Reuters) - Avon Products Inc (AVP.N) posted a lower-than-expected quarterly profit, pressured by restructuring in China and weak sales in North America and Japan, and its shares fell more than 5 percent.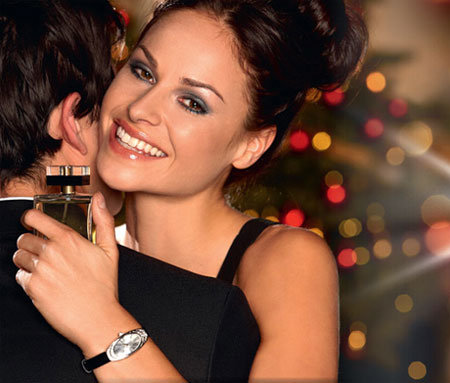 Avon Christmas gifts- fragrance and watch
Avon saw revenue plummet 30 percent in China as the company continued its transition there to its traditional direct-selling model. China's operating loss was $3 million for the quarter, compared with a $3 million profit in the third quarter last year.
The company, a direct seller of women's beauty products through a cadre of representatives, spent heavily on advertising and other investments in the quarter, but revenue was less than expected.
"The third quarter was always planned to be a heavy investment quarter, although the lower-than-expected revenues added further pressure to operating margin," Chief Executive Officer Andrea Jung said in a statement.
Still, revenue was up 4 percent at $2.66 billion. Analysts on average forecast $2.69 billion.
Revenue growth was stronger in Latin America and Africa, while North America and parts of Europe lagged or declined.
Avon's net income in the third quarter rose to $166.7 million, or 38 cents a share from $156.2 million, or 36 cents a share, a year earlier.
Excluding one-time items, earnings were 41 cents a share, compared with the analysts' average estimate of 47 cents, according to Thomson Reuters I/B/E/S.
L'Oreal (OREP.PA), the world's biggest cosmetics maker, beat forecasts last week as its luxury brands Yves Saint Laurent and Lancome rebounded.
Avon shares traded at $31 in premarket trading, down from Wednesday's New York Stock Exchange close of $32.86.
(Reporting by Jon Lentz; Editing by Lisa Von Ahn, Dave Zimmerman)
© Thomson Reuters 2021 All rights reserved.