ASOS to launch new delivery options within month
By Mark Potter
LONDON (Reuters) - Online fashion retailer ASOS (ASOS.L) will launch two new delivery options within the next month and is comfortable with analysts' profit and sales growth forecasts, its chief executive said on Wednesday 30 September.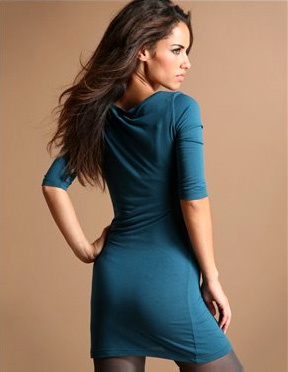 www.Asos.com
Nick Robertson
told Reuters that ASOS was close to launching a "Supersaver" option, where customers pay less for delivery that may take longer than with a standard postage fee.
It will also launch "ASOS Premium," where customers will get free delivery by paying an annual fee.
Following on from the introduction of free returns for customers in Britain earlier this month, Robertson hopes the new delivery options will help to maintain strong sales growth ASOS has achieved over recent years.
He was comfortable with analyst forecasts for full-year sales to rise around 40 percent and for profit to reach about 19 million pounds ($30 million), from 14 million last year.
Robertson was speaking after ASOS posted a 47 percent rise in sales for the six months to September 30 and said it expected a small increase in profit for the period.
ASOS shares were down 1.0 percent in early trading.
Robertson said gross profit margin was hit in the first half by the timing of Easter, which meant the period included two "sale" periods compared with only one in 2008, as well as a higher proportion of lower margin branded sales and foreign exchange moves.
He said it was "realistic" to assume gross margins would increase in the second half.
Robertson said competition would get harder with Inditex (ITX.MC), Europe's biggest fashion retailer, planning to launch its Zara brand online next year and Hennes & Maurtiz (HMb.ST) planning to open a web site in Britain as well.
But he was confident ASOS could cope thanks to the strength of its international sales and plans to expand abroad, as well as continued strong growth in online retail sales in general.
(Editing by Dan Lalor)
© Thomson Reuters 2023 All rights reserved.