Ashley Stewart parent files for bankruptcy
NEW YORK, Sept 21 (Reuters) - Women's clothing company Urban Brands Inc, the parent of the Ashley Stewart chain, filed for Chapter 11 bankruptcy protection in a U.S. court early on Tuesday, after three straight years of losses.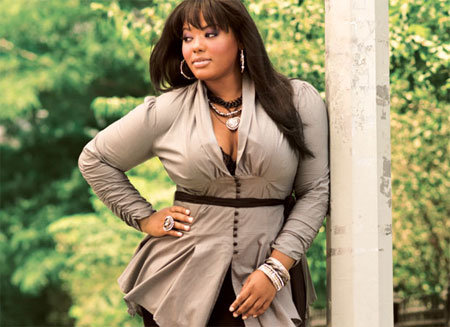 AshleyStewart.com
Ashley Stewart, which caters to plus-size urban women, has about 210 stores in cities including New York and Los Angeles. Its flagship store is located on 125th Street in Harlem, New York.
Despite the strength of the Ashley Stewart brand name, the clothing company began suffering as economic conditions worsened in 2008, according to the court papers.
The company plans to continue operating and has entered an agreement with stalking horse bidder Gordon Brothers Merchant Partners, according to company spokesman David Brown. Brown said he could not comment on the bid amount. The venture, called New Ashley Stewart LLC has offered to buy the assets.
A so-called stalking horse sets a floor for bidding, against which all other offers will need to match or exceed.
In the meantime, Urban Brands is continuing to solicit other bids, according to court documents.
Urban Brands in 2009 posted a loss of $28.6 million, and sales fell to $174.6 million from $179.6 million the year before.
The apparel company, which is majority owned by New York asset management firm Trimaran Capital Partners, markets to urban Hispanic and African American women. It owes about $81.3 million after entering a note purchase agreement with Trimaran Fund II LLC in 2004, and five additional debt agreements since then.
Plus-size African American women ranked the Ashley Stewart chain as their No. 3 favorite place to shop, according to a 2009 industry survey by apparel research firm
NPD Group
.
In its bankruptcy filing, Urban Brands estimated assets in the range of $10 to $50 million and liabilities in the range of $100 to $500 million.
The case is IN re: Urban Brands Inc, Case No. 10-13005, U.S. Bankruptcy Court, District of Delaware.
(Reporting by Chelsea Emery and Santosh Nadgir; Editing by Derek Caney)
© Thomson Reuters 2022 All rights reserved.