Anglo American dashes special dividend hopes
LONDON - Global miner Anglo American dashed hopes that it would use cash generated in South Africa to offer a special dividend, instead sweetening its regular payout on the back of a 14 percent rise in full-year profit.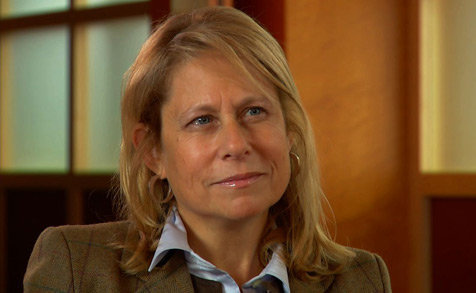 Chief Executive Cynthia Carroll / Photo: AngloAmerican
Record operating profit from iron ore, its largest division, and record income from coal helped offset a drop in copper, where higher prices at the start of the year were not enough to offset disappointing production and escalating costs.
The miner, which forecast continued short term economic uncertainty, posted an operating profit of $11.1 billion for 2011, broadly in line with a market forecast of $11.2 billion. Underlying earnings per share jumped 23 percent to $5.06.
Mining companies have come under pressure from investors to hand back some of the billions generated in 2011 from higher prices, but most so far have held onto their cash to chase deals, develop projects or simply weather volatile markets.
Some analysts had suggested Anglo could use cash "trapped" in South Africa by exchange controls to fund a one-off payment to investors, potentially offsetting market worries over the impact of its legal dispute in Chile, South African platinum troubles or cost concerns over its Minas Rio project in Brazil.
But the miner said organic growth plans -- doubling production over time with a $98 billion pipeline of more than 85 projects -- and high debt levels scuppered the idea.
Net debt at the end of 2011 stood at $1.37 billion, but including capital gains tax from its sale of a stake in Chilean assets and the purchase of the Oppenheimer stake in diamond miner De Beers, the proforma debt was closer to $9 billion.
"Moreover, we have a significant capex programme in 2012. We expect to spend around $7 billion as we are ramping up the Minas Rio project," Finance Director Rene Medori told reporters. Minas Rio alone will consume $2.1 billion of that total.
"We did not think it was appropriate at this stage to pay a special dividend."
Instead, Anglo raised its total dividend 14 percent to a higher-than-expected 74 cents a share.
"The balance sheet is looking lazy right now, but there is the De Beers money to go out, they have a lot of spending on metallurgical coal, they have Quellaveco (project in Peru) to come -- and it is not impossible there would be more coking coal approvals," analyst Des Kilalea at RBC Capital Markets said.
"A special dividend in a bull market in commodities is one thing. A special dividend in a slightly challenging market for commodities? I don't think so."
Anglo shares were up 1.3 percent at 2,680 pence at 1020 GMT, just above a 1.1 percent rise in the sector.
Anglo's growth plans, which stretch across the commodity consumption cycle, are its main defence weapon, as speculation builds that it could come under the sights of an enlarged Glencore-Xstrata. Miner Xstrata made a failed bid for Anglo in 2009, and has now agreed to merge with commodities trader Glencore.
Chief Executive Cynthia Carroll said she expected little change to the market from the long-awaited deal.
"We have a very clear growth strategy that we set out ... and we are delivering on that strategy," she said.
COPPER, PLATINUM WEIGH
Anglo units Kumba Iron Ore, Amplats and De Beers had already reported earnings for the year, with Kumba and De Beers boosted by higher prices, while platinum miner Amplats warned on profit last month after stoppages and costs linked to a black empowerment deal.
Anglo said operating profit from its single largest unit, iron ore operations dominated by Kumba, climbed 23 percent to $4.5 billion.
The market's view of Anglo's iron ore growth prospects has been dampened by cost overruns at Minas-Rio, its flagship greenfield Brazilian project, but the miner stuck to delivery targets and said it was working to mitigate a "very intense" high inflation environment and the impact of the 2014 World Cup and 2016 Olympics on its ability to retain staff.
Anglo is also considering iron ore projects in new basins, including West Africa, where it is already exploring.
In copper, the second-largest contributor to the group's bottom line, operating profit dropped 13 percent to $2.46 billion, as the miner was hit by an expected double whammy of lower sales volumes and higher costs.
The miner provided no update on its dispute with Chilean state copper miner Codelco, but said it was still open to reaching a "commercially acceptable" solution to avoid a legal battle that could last over a year.
"But we are going to protect the interest of our shareholders and our legal rights," Carroll said.
Anglo saw a 52 percent rise in metallurgical coal profits and 73 percent rise in income from thermal coal. Analysts fretted instead about platinum, where Anglo, the only major diversified miner in this space, has been squeezed by blanket safety stoppages that cost the industry over 300,000 ounces last year, rising costs and an uncertain outlook.
"We are looking at the shape of the portfolio, the size of the portfolio, whether we should be doing more recycling... how do we get this business back to where we were in 2008," Carroll said, brushing off questions of a potential sale.
"We are focusing on getting it right." (Reporting by Clara Ferreira-Marques; Editing by Jon Loades-Carter and Mark Potter)
© Thomson Reuters 2022 All rights reserved.