US retailer Talbots eyes upscale outlet stores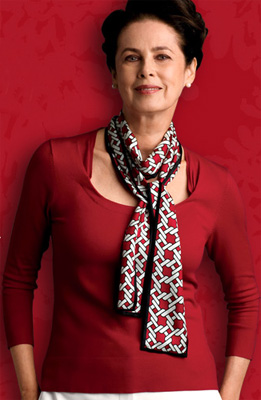 www1.talbots.com
By Svea Herbst-Bayliss
BOSTON, Dec 10 (Reuters) - Venerable women's retailer Talbots Inc plans to start opening stores in upscale outlet malls next year, making a play for penny-pinching shoppers in the latest set of dramatic changes at the company.
Over the next three years, Talbots plans to open between 20 and 30 outlet stores, where customers will find specially manufactured items in less-expensive fabrics instead of overflow from the retail stores' clearance racks.
"In 2009 we will open upscale outlets in premium outlet centers," Trudy Sullivan, Talbot's chief executive officer, said at a breakfast meeting. Twelve outlet stores will be opened next year.
For years, Talbots has been known as a better-priced brand that sold the bulk of its merchandise at original prices and had only a few well-advertised sales.
Now the company, founded 61 years ago in nearby Hingham, Massachusetts by Nancy Talbot and her husband, hopes to appeal to women with tighter budgets as the country faces its sharpest downturn since the Great Depression.
Talbots will be selling its merchandise near outlets run by upscale leather retailer Coach Inc , and clothing retailer Polo Ralph Lauren Corp .
"Thankfully women think they need clothes," Sullivan said, noting that she is steering through tough times by allocating tight resources to benefit her customers. For example Talbots' 595 retail stores would be upgraded, or marketing would be improved, before corporate headquarters would be refurbished.
Since arriving on the job in August 2007, Sullivan has been credited with breathing new life into the company long known for selling traditionally tailored blazers, trousers and blouses.
"We embrace the classics but we don't think that needs to be dowdy," said Sullivan, who previously worked at Liz Claiborne Inc and J. Crew, while showing off Talbots' new winter catalogue featuring white cashmere gloves on its cover.
Still, she is bracing for a very difficult retail environment in the months ahead and joked "this could possibly be the Christmas that the Grinch really stole."
For the third quarter, Talbots, which is majority-owned by Japan's Aeon Co , reported a net loss of $167.2 million, or $3.13 a share. Same-store sales fell 13.9 percent.
Sullivan's decision to move into premium outlets comes on the heels of shuttering Talbots Kids, Mens and British operations.
Since arriving at Talbots, Sullivan has brought in more frequent style-changes and introduced new products to stores, identified by their cherry-red doors, every month.
Worried by customer feedback that suggested Talbots catered mainly to an older set, Sullivan also revamped the company's catalogue with punchier colors and a more modern design for what she calls a more "energetic" and "fun" look. (Reporting by Svea Herbst-Bayliss, editing by Gerald E. McCormick, Bernard Orr)
© Thomson Reuters 2022 All rights reserved.