Suit alleges Avon paid to keep official quiet in bribery probe
WASHINGTON - An amended lawsuit filed by shareholders of Avon Products alleges a former head of internal audit threatened to provide securities regulators with evidence of bribery at the cosmetics seller, but then extracted a larger severance package in 2006 in exchange for his silence.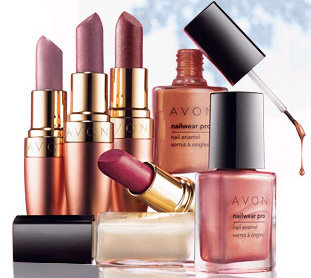 Avon products
The former global internal audit director, Fabian LaPresa, threatened to turn over to the U.S. Securities and Exchange Commission a draft internal report prepared by an Avon auditor that allegedly showed executives paid bribes to Chinese government officials as the company sought permission to sell products door-to-door, the lawsuit said.
An Avon spokeswoman declined to comment on pending litigation. LaPresa could not be reached for comment.
The lawsuit said the extra benefits allegedly provided to LaPresa for his silence could only have been approved by the company's former finance chief Charles Cramb, suggesting Cramb too knew of the internal report as early as 2006.
Cramb did not respond to a request for comment submitted through Avon.
Avon had planned to terminate LaPresa for misusing his expense account, and provide him the standard severance of three months of salary and benefits, the lawsuit said.
But after LaPresa told his supervisor he would disclose information from the draft audit report if Avon didn't provide him with extra benefits, he was then able to negotiate his severance to one year of salary and health insurance, the suit said.
The alleged circumstances surrounding LaPresa's departure were disclosed in the amended lawsuit filed on Friday by two German investment funds, LBBW Asset Management Investmentgesellschaft mbH and SGSS Deutschland Kapitalanlagegesellschaft mbH, on behalf of other Avon shareholders.
The shareholders are seeking compensation for losses suffered from Avon's share price decline from highs above $40 a share in 2008. The stock is currently trading at $18.70.
Gregg Levin, a partner with Motley Rice, which represents the shareholders, declined to provide more details about the alleged threat from LaPresa and the terms of his departure from Avon.
Even before LaPresa'a alleged role came to light, the 2005 internal report had caught the attention of federal prosecutors, Reuters reported last month.
Prosecutors are investigating whether there was an effort at Avon headquarters to take any action based on the report, which flagged concerns about the cosmetics seller's compliance with U.S. anti-bribery laws, or if company executives ignored or tried to bury it, two people familiar with the matter said.
Avon in 2006 won the first-ever license given by China to a Western company to sell products door-to-door. At the time it was seen as a major coup by its Chief Executive Andrea Jung.
But in 2008 the company disclosed it had opened an internal inquiry into whether its China business had violated the Foreign Corrupt Practices Act (FCPA), which bars U.S. firms and others from paying bribes to officials of foreign governments.
The Securities and Exchange Commission is also probing Avon's China activities for potential violations of the FCPA, which requires companies to keep accurate books and records.
Jung has agreed to step down once Avon finds a new CEO, but she will stay on as executive chairman.
Motley Rice, the South Carolina law firm that filed the amended complaint, made its name suing asbestos and tobacco companies and is one of the largest plaintiff litigators in the United States.
In the amended lawsuit, which updates an original lawsuit filed last year, the plaintiffs say their investigator interviewed Chinese government officials who "confirmed" details of the payments.
The lawsuit said the four officials were all from different Chinese agencies. It said two of the officials were beneficiaries of "unlawful payments."
The officials, according to the lawsuit, alleged that Avon executives paid third-parties "substantial sums" to schedule meetings between Jung and high-level Chinese government ministers; they "repeatedly" treated Chinese licensing officials to dinner and karaoke; and they paid Chinese government officials to attend Avon press conferences.
The officials interviewed also said the payments were made specifically in support of Avon's application for a direct sales license.
The investigator did not provide the names or titles of the officials to the lawyers for fear of prosecution, but the investigator agreed to sign a sworn affidavit attesting to their identity.
A Chinese embassy spokesman in Washington could not immediately be reached for comment.
According to his LinkedIn profile, LaPresa worked at Avon between 2004 and 2006, and previously worked in audit departments at PepsiCo Inc, Altria Corporate Services Inc, and Diesel S.p.A. After Avon he worked as chief audit officer at Chiquita Brands International. A Chiquita representative said LaPresa left the company several years ago. It is unclear where he now works and resides.

Reporting By Aruna Viswanatha, with additional reporting by Phil Wahba in Chicago. Editing by Martin Howell and Richard Pullin
© Thomson Reuters 2023 All rights reserved.