Sime Darby eyes Africa estates, Europe units
By Naveen Thukral
KUALA LUMPUR (Reuters) - Sime Darby , the world's largest listed palm-oil producer is looking to develop plantations in Africa and plans to build new palm-oil processing plants in eastern Europe to exploit booming edible oil demand.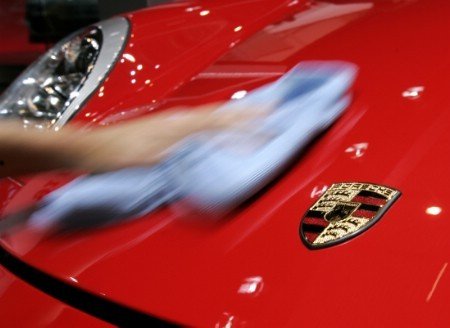 Chief Executive Ahmad Zubir Murshid said on Monday the company had offers to develop 200,000 acres of rubber and palm plantation in Liberia, in the West Coast of Africa.
The price of palm oil, used as a cooking oil and in products ranging from cosmetics to cookies and biofuels, has almost doubled since beginning 2007 on surging demand from the food and fuel sectors.
Sime Darby, Malaysia's biggest listed firm, has short-listed three countries in eastern Europe to build downstream palm oil units which could include refineries and margarine plants.
The company will also increase production capacity of its subsidiary Unimills, a vegetable oil processing company in the Dutch port city of Rotterdam. It produces 450,000 tonnes of edible oil products annually, including biodiesel.
"We believe Europe has huge potential. We have identified at least three countries in eastern Europe," Ahmad Zubir told Reuters in an interview.
"It will be same size as Unimills or slightly bigger than Unimills," he said referring to plans for eastern Europe.
BIODIESEL PLANTS
Sime Darby has started converting its biodiesel plants in Malaysia to produce oleochemicals as rising palm oil prices had turned biodiesel margins negative.
"In Malaysia, we are converting some of the biodiesel plants to be able to do oleochemicals. All three plants are running below capacity," Ahmad Zubir said.
Sime Darby merged with Malaysian oil palm firms Kumpulan Guthrie and Golden Hope Plantations last year to become the world's largest palm oil producer and now owns some 560,000 hectares of plantations in Malaysia and Indonesia.
Sime Darby is planning to either list its Indonesia venture or tie up with a strategic partner.
The firm posted a 3.5 percent rise in October-December quarter operating profit to 1.16 billion ringgit on surging palm oil prices. The company is valued at $18.4 billion by market capitalization.
Sime Darby, which also has interests in autos, heavy equipment, property and utilities businesses, hopes to announce soon the winning tender for a $2 billion submarine cable project.
The cable would carry electricity from Sarawak state on Borneo island to peninsular Malaysia. It is one of the biggest single projects on the federal government's drawing board.
"We have closed the tender. We are now evaluating and we will be announcing soon (the winner)," Ahmad Zubir said.
He did not give any specific time frame and said Sime Darby was negotiating with three bidders, which he did not name.
The company is restructuring its property division with an aim to target the high-end market and boost revenues.
"We are differing some of the launches as we are upgrading some projects," he said from the company's convention centre in Kuala Lumpur's plush suburb where Sime Darby plans to develop some 72 acres of land into real estate overlooking a golf course.
"It will start picking up from next year, look at 2009 and 2010, it will be better."
© Thomson Reuters 2023 All rights reserved.