Sachertorte: Vienna's sweet secret for 175 years
By Karin Strohecker
VIENNA (Reuters) - Wafts of savoury chocolate fragrance billow through a cake factory on the outskirts of Vienna as Alfred Buxbaum pours litres of liquid chocolate over scrupulously lined-up Sachertorten.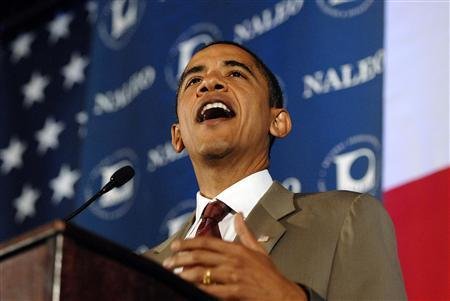 Vienna's sweetest attraction and the icon of its coffee house culture, the Sachertorte is 175 years old and still mesmerising palates worldwide. Imitations abound but the recipe for the moist, tangy original is a closely guarded secret.
"I simply have the best job of all patisserie chefs," said Buxbaum, head confectioner at the Hotel Sacher, smiling at his cakes. "I still eat some two or three pieces every week... and yes, I am very proud of my cakes."
Since Franz Sacher, 16-year-old apprentice chef at the imperial and royal court, first concocted the bittersweet chocolate indulgence it has become an integral part of the city -- like the Hofburg imperial palace, its opera house or its horse carriages.
Vienna's signature cake is also serious business.
Buxbaum produces some 320,000 of these dark-brown delights every year to be consumed by throngs of tourists and Viennese in its cafe, sold in its shops or shipped in little wooden boxes around the globe -- especially to the United States, Japan, Germany but also increasingly the Middle East.
But while the Sachertorte is known to cake and chocolate lovers around the globe, the recipe used by Vienna's most famous confectioners, like the Hotel Sacher, is locked away.
The hotel keeps Franz Sacher's handwritten recipe in its hotel safe. It is only known to a select few, like the head patisserie chef and the hotel's managing director, who had to sign a confidentiality agreement before seeing it.
Buxbaum revealed that he personally mixes three sorts of Belgian and German chocolate to achieve the cake's legendary bitter-sweet flavour.
The Hotel Sacher spent years in courts fighting its claim that it was the only one to produce the original Sachertorte -- most prominently against famous chocolatier Demel.
BITTER-SWEET RIVALRY
"To some it might sounds a little bit ridiculous," said Reiner Heilmann, the hotel's managing director, referring to what was one of the city's most fabled court cases.
"But it was always clear that we are the ones who have the original recipe and that only we are manufacturing the Sachertorte according to that recipe."
A few blocks away, nestled in a small road next to the imperial palace is Demel, Hotel Sacher's most famous rival in the sachertorte business.
Legend has it that it was Franz Sacher's son Eduard -- working at Demel in his young years -- who further developed his father's recipe before opening the Hotel Sacher later in his life.
While the court gave the hotel the right to call its creation the "original Sachertorte", Demel makes some 50,000 "Demel's Sachertorte" every year, which are also shipped worldwide.
Hordes of people come to Demel every day to indulge in a slice of Sachertorte Viennese style -- with a generous dollop of unsweetened, whipped cream and a "melange", a milky coffee.
A confectioner to the court during the Austro-Hungarian Empire, Demel maintains the grand air of old fashioned Vienna with waitresses addressing customers in the antiquated third- person form as confectioners labour on their sweet creations in the marble-clad bake shop.
"The key to any Sachertorte is the chocolate -- it has to be a very good one -- and of course the jam," said head confectioner Dietmar Muthenthaler, carefully dunking a Sachertorte in a pot of warm apricot jam.
"But of course, we would never publish our recipe -- some things simply have to stay within these walls."
(Additional reporting by Alexandra Zawadil in Vienna)
© Thomson Reuters 2021 All rights reserved.