Philippines exports down 21% in August
MANILA (AFP) — Philippine exports dropped 21 percent year-on-year in August to 3.47 billion dollars due to weak sales of electronic products, the government said Tuesday 13 October.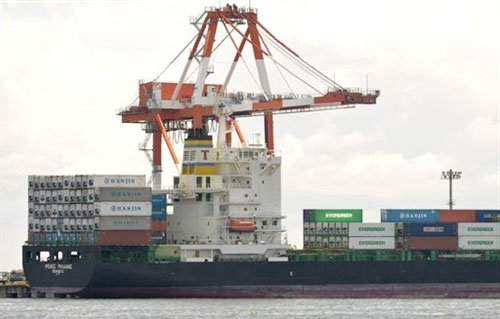 Manila port - Photo: AFP
Exports for the month, however, were up 4.9 percent compared with July's 3.31 billion dollars, the National Statistics Office said.
Total exports from January to August fell 30.3 percent to 24.00 billion dollars from a year earlier, it said.
Sales of electronic products amounted to 2.06 billion dollars in August. This was 18.7 percent lower from a year earlier, the statistics office said.
Revenue from apparel and clothing accessories was down 20.3 percent for the month to 137.58 million dollars, it said.
The United States remained the country's top export destination, buying 628.02 million dollars worth of goods. The figure, however, was 3.9 percent lower from a year earlier.
Japan came in second with 15.9 percent of market share worth 553.35 million dollars, but the figure was down 21.8 percent from the same month last year, the statistics office said.
© Thomson Reuters 2022 All rights reserved.