NY Fashion Week to push stylish consumers to spend
By Michelle Nichols
NEW YORK (Reuters) - New York's Fashion Week kicks off on Thursday 10 September with a very simple message for style-conscious consumers -- spend, spend, spend.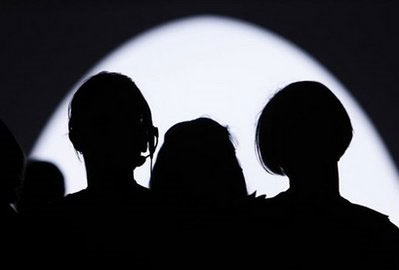 Photo: AFP/Stan Honda
Designers are hoping to inspire consumer confidence as they reevaluate how the industry operates during the worst U.S. recession in some 70 years, which has seen sales at American retailers fall every month for the past year.
The semi-annual Fashion Week in New York -- followed by fashion weeks in London, Milan and Paris -- is aimed at retailers and media to look at upcoming fashion but consumers have to wait six months for the new styles.
"Fashion Week has confused consumers," said Diane von Furstenberg, designer and head of the Council of Fashion Designers of America. "They see things in the newspaper, then go to the store and see completely different things."
While the designs for spring and summer 2010 will appear this week, many shops are filled with clothes for fall and winter. Yet temperatures are still warm, and those clothes will likely be discounted by the time the cooler weather arrives.
Along with the conflicting styles, the weak economy has many reevaluating such issues as delivery dates, said Fern Mallis, senior vice president of IMG Fashion, which runs the New York event officially known as Mercedes-Benz Fashion Week.
They must weigh getting items to big department stores early to please customers against clothes that arrive so early no one is ready to buy them, she said. "Sometimes it takes you getting down to the bottom to relook at it all," she said.
Von Furstenberg suggested shipping fewer clothes more often. "It's important for everybody to shrink the offering, make it more exciting and maybe make it more often," she said.
FASHION GLOSS
With U.S. unemployment at 9.7 percent, a 26-year high, consumers have pulled back dramatically on spending.
"It's a very, very challenging time," designer Zac Posen said. "But I think imagination and perfection prevail."
The average U.S. consumer purchased 64 articles of clothing and seven pairs of shoes in 2008, down from 67 articles of clothing and eight pairs of shoes in 2007, according to the American Apparel and Footwear Association.
"The recession has been very, very frightening," designer Vera Wang told Reuters.
More than 60 designers will be showing at Mercedes-Benz Fashion Week -- roughly the same number as those who showed fall and winter lines last February.
Mallis said she does not feel as much economy-driven worry as she did six months ago. "It's almost eerily okay," she said. "Maybe that's what fashion's about -- putting on this facade and this gloss over everything and making it look fabulous."
In New York, fashion is the second largest industry behind finance. The city is headquarters to more than 800 fashion companies, employing 175,000 people and generating $10 billion in total wages.
"It's up to the fashion industry to put it best foot forward and create things that will make everybody go, 'God damn, I have to buy that,'" Mallis said.
U.S. designer Marc Jacobs said his show would be less elaborate and he is offering items at a broader price range.
"We're all just trying to be a little more responsible," Jacobs said. "We have just tried to offer more, so that there's more possibility for more people to afford things."
To try to get consumers shopping, New York's fashion shows kick off with "Fashion's Night Out" on Thursday 10 September, an initiative by U.S. Vogue magazine editor Anna Wintour.
"The most important thing is to get people into the stores shopping and feeling good about it," Wintour told Reuters.
Vogue is organizing stores to stay open late to "celebrate fashion" in New York, Britain, Greece, Italy, Russia, France, Brazil, India, Spain, China, Germany, Japan and Taiwan.
The event aims to get people shopping now, even though the styles shown will not be in stores for months.
"We need to engage the customer and make her realize how important it is that she's not shopping for herself, but shopping to make a difference in the world and holding on to an industry that's imperative," said designer Donna Karan.
(Editing by Ellen Wulfhorst and Alison Williams)
© Thomson Reuters 2022 All rights reserved.