Japan consumers go frugal, green as economy sags
TOKYO (Reuters Life!) - Forget about designer brands and quirky gadgets: low-priced fashions and green products scored big in Japan in 2009, an advertising agency survey found, as consumers pinch pennies and take advantage of government stimulus subsidies.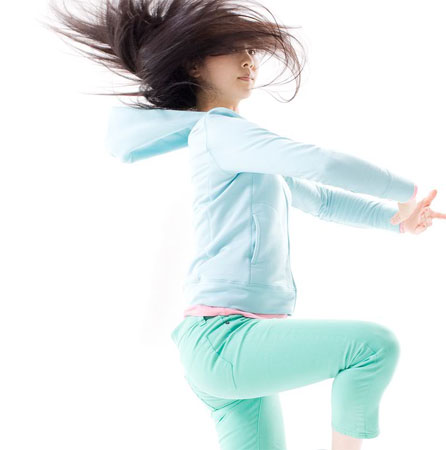 Uniqlo - Cost-conscious shoppers have been seeking out bargains at budget retailers such as Fast Retailing's Uniqlo casual-clothing chain.
Hybrid vehicles topped the rankings in Dentsu Inc's latest Hit Product Recognition Survey while other low-emission vehicles eligible for government tax breaks and subsidies placed fourth.
Flu masks were very popular, inexpensive fashions ranked third while cheaper store-brand products came in at No. 9 as companies targeted thrifty customers with affordable items, said Dentsu, Japan's biggest advertising agency.
Japanese consumers remain reluctant to open their wallets even as the economy has emerged from recession, but a few winners have bucked the trend.
Cost-conscious shoppers have been seeking out bargains at budget retailers such as Fast Retailing's Uniqlo casual-clothing chain, while hybrid cars have seen robust sales thanks in part to government stimulus measures.
Toyota Motor Corp's gas-sipping Prius hybrid was Japan's best-selling car for a fifth straight month in October.
Among retail products in the survey, heat-trapping underwear, came in at No. 12, jeans under 1,000 yen ($11.60) took 14th, and Michael Jackson-related items placed 20th.
But there were some bright signs for consumer spending beyond bargain-hunting for clothes: flat-panel TVs, low-priced notebook PCs and similar products made up more than half of the top 10 in a separate question on how people plan to spend their winter bonus.
And respondents said they plan to spend an average of 14 percent more on Christmas presents this year, boding well for the crucial year-end shopping season.
Here are the top 20 items in Dentsu's 2009 Hit Products survey, conducted over the Internet earlier this month with responses from 1,000 people:
1. Hybrid vehicles
2. Flu Masks
3. Low-priced fashion
4. Vehicles eligible for government subsidies
5. Energy-saving appliances that earn eco-points
6. Electronic toll collection systems for cars on highways
7. Digital broadcasting-equipped widescreen flat-panel TVs
8. Electric vehicles
9. Private-label products
10. B-grade products
11. Oscar-winning movie "Okuribito" ("Departures")
12. Heat-generating and heat-retaining underwear
13. Products, services benefiting from cheaper highway tolls
14. Jeans under 1,000 yen a pair
15. Low-priced notebook PCs
16. LED light bulbs
17. Alcohol-free beer
18. Products, services benefiting from stimulus cash handouts
19. Solar panels and household solar power systems
20. Michael Jackson-related products
($1=86.39 Yen)
(Reporting by Chris Gallagher, editing by Paul Casciato)
© Thomson Reuters 2021 All rights reserved.