Centre-leftist beats general in Guatemala election
By Mica Rosenberg and Frank Jack Daniel
GUATEMALA CITY (Reuters) - Centre-leftist Alvaro Colom won Guatemala's presidential election on Sunday, denying power to a retired general who had sought to unleash the army to fight a violent crime wave.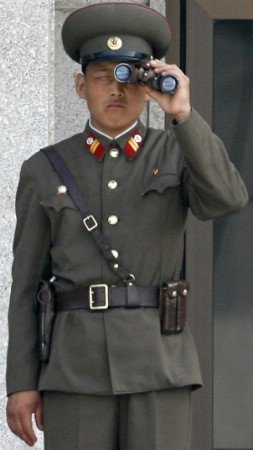 Colom, a soft-spoken textile businessman, beat Gen. Otto Perez Molina, the former head of army intelligence, by 5.4 percentage points with more than 95 percent of votes counted.
He will be sworn in on January 14, becoming the first president from the left since the end of the country's civil war in 1996, which deeply scarred this coffee-producing nation of jungles, volcanoes and Mayan ruins.
The Central American country, a U.S. free-trade partner, has been plagued by violent drug cartels and youth street gangs since the war and has one of the world's highest murder rates.
But voters with bad memories of atrocities under military rule rejected Perez Molina's plans to send more soldiers onto the streets, boost the use of capital punishment and emergency powers to fight crime. Perez Molina conceded defeat.
"It is a 'no' to Guatemala's tragic history," Colom, 56, said when asked if the vote was a rejection of the country's military past.
Chain-smoker Colom, whose party symbol is a peace dove, says Guatemala will only cut crime by attacking poverty and removing corrupt police and judges.
"All this violence comes from the lack of employment, I just hope he creates more jobs," said doughnut seller Yolanda Morales, 26, as Colom gave his victory speech and a barrage of fireworks exploded above her.
Colom, on his third bid to win the presidency, had accused Perez Molina of seeking to take Guatemala back to the dark days of the Cold War when the military was brutal in its counter-insurgency tactics.
"We have had a strong hand for 50 years and it caused more than 250,000 victims in a dirty war," he said.
The army ruled Guatemala for decades until the mid-1980s. More than 200,000 people died in the 36-year war with leftist rebels, many of them Mayan peasants killed in army-led massacres.
The outgoing government of President Oscar Berger stabilized the economy but failed to reduce the wide gap between the rich and poor in Guatemala. Violent crime surged under the pro-business Berger's watch.
MARRED BY VIOLENCE
The election campaign was marred by violence, with more than 50 political party activists or candidates for Congress or local elections killed. Colom's party was hardest hit with almost 20 party members murdered since last year.
The president-elect has admitted that drug gangsters have found their way into his National Unity for Hope party.
Some voters say Colom, a bookish former deputy economy minister, is not tough enough to fight cocaine cartels, corruption and infamous "mara" street gangs which extort businesses and behead rivals.
"Soldiers are disciplined. For all his good intentions, Colom sadly does not have the determination needed," said Perez Molina supporter Noemi Samoyoa, who lives next to the capital's El Gallito area where drug-gang shootouts are common.
Colom defines himself as a moderate social democrat and says he is inspired by leftist presidents Luiz Inacio Lula da Silva in Brazil and Michelle Bachelet in Chile.
He says his government would not clash with the landowning and business elites of Guatemala, a major coffee producer.
Guatemala has the highest level of chronic infant malnutrition in the Western Hemisphere and one of the region's lowest tax collection rates.
Several of Colom's relatives were killed during the civil war, including his uncle Manuel Colom Argueta, a presidential candidate and prominent leftist who was murdered by the military in 1979.
(Additional reporting by Sonia Perez)
© Thomson Reuters 2023 All rights reserved.