Cashmere house Cucinelli IPO approved by Milan bourse
Cucinelli, famous for its cashmere sweaters worn by Prince William and Hollywood stars such as Demi Moore, is looking to list on the Milan stock market on May 3 with a float of around 30-33 percent, a source close to the situation told Reuters last week.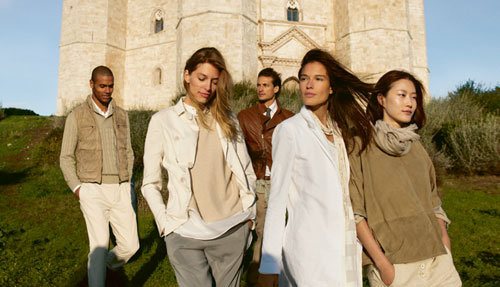 Photo: Bruno Cucinelli
Bank of America Merrill Lynch, joint bookrunners with Mediobanca, values the Umbrian company between 425 million euros and 492 million euros pre-capital increase, two sources said.
The IPO is a significant expression of confidence in the crisis-hit Italian bourse following the success of Ferragamo's listing last year and the loss of fashion house
Prada
to an Asian listing in 2011.
Ferragamo is up about 80 percent since its shares began trading in Milan last June. Prada's stock has risen less than a third since a Hong Kong IPO around the same time.
Cucinelli's roadshow is expected to run from April 16 to April 27, when pricing will be decided.
© Thomson Reuters 2023 All rights reserved.