Behind the bows, stylists set tone on NY catwalks
Feb 16 - Waiting in the wings as designers take a celebratory bow at the end of a fashion show, stylists are increasingly shaping the looks sent down the runway.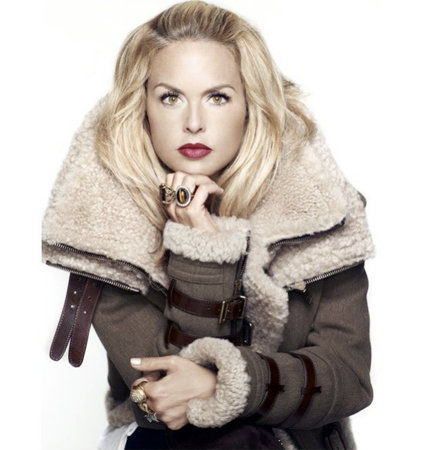 Celebrity stylist Rachel Zoe
Once relegated to suggesting what shoes or jewelry would help create a cohesive look for shows, stylists are now influencing designers more than ever, affecting what garments are put together for individual looks, industry experts say.
The rise of celebrity stylists such as
Rachel Zoe
, who has her own TV reality show, and Joe Zee, has helped raise the profiles of runway stylists.
The stylists' growing impact on fashion shows has divided the industry over whether they detract from a designer's creativity or breathe new life into looks and broaden a collection's appeal.
"The fashion community is very polarized on this issue," U.S. television personality and fashion guru Tim Gunn said at New York fashion week, which features 89 designers showing fall and winter collections for 2011.
Gunn said while some feel stylists are invaluable, he considers them "buttinskis," or people who intrude in other people's affairs. He added: "I would never surrender a fashion show to a stylist. Never."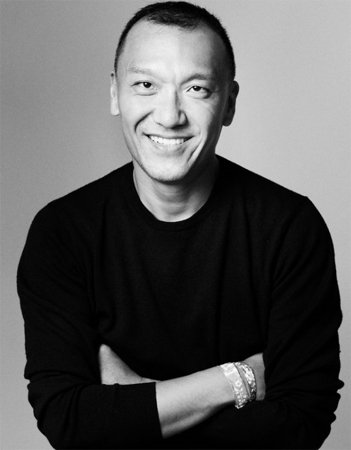 Joe Zee
Stylists, mostly self-employed, create images for everything from magazine shoots to celebrity looks to runway shows. But in helping create a runway show, stylists now play a "more dominant role" from the start, said Kathryn Neale, a stylist for the Luca Luca fashion label.
"Typically the stylists would come out and put the clothes together, but nowadays as a stylist you are called in at the very beginning of the season," she said.
"You start to talk about the inspiration ... so that you are not walking in at the end of the season and seeing 20 clothes on a rack you have never seen before," she added.
Luca Luca designer Raul Melgoza said his collaboration with Neale was positive. "I have heard horror stories about stylists coming in and just wanting to run the show, but I think you find somebody you can balance ideas off."
IMPACT ON LOOKS
Stylists, for example, might now match garments to create a look the designer had not thought of, said Elyse Kroll, founder of ENK productions, which hosts fashion trade shows.
They might now come in and say, "'Look how this works'" and maybe even change a designer's point of view on something," she said, adding that while not all designers embraced stylists, many designers saw the stylist's role as "very important."
"A stylist comes in and presents a whole new face on the collection," she said.
A designer may think a garment fits a certain genre but a stylist might match it with a completely different garment to create a distinct look "and all of a sudden it appeals to a different audience," she explained.
Men's stylist Michael Macko said emerging designers, who have far less help than big fashion houses, have especially embraced stylists performing a range of roles. But stylists were not wielding the power to redesign entire collections.
"People used to think stylists came in and said, 'OK, everybody is getting a big necklace, everybody is going to wear a hat or pink shoes,'" he said.
Now, he said, stylists look at the overall image and ask if everything is commercial and potentially more profitable.
Despite stylists' growing cachet, designers clearly still have the ultimate power, most fashion observers say, and will keep taking the final bow at the end of a show.
(Reporting by Christine Kearney; Editing by Mark Egan and Peter Cooney)
© Thomson Reuters 2023 All rights reserved.